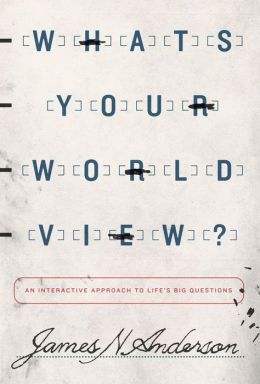 What is a Worldview? Everyone has one, but not many people know what their worldview is.

James N. Anderson has written a short easy-to-read manual to help you find out what our worldview is. What is unique about this book is its format. Set up like a "Choose Your Own Adventure", we read as a child, Anderson makes the complicated task of discovering your presuppositions very easy.

Starting with some profound questions like, "Do you have the power to make free choices?" and "Is there any objective truth", he directs you to different parts of the book according to how you answer at the end of each chapter. Each chapter contains one to three pages. That makes for a quick and enjoyable read.

No matter what your belief system, this is a good read. It is impressive at how much information he has packed in such a short book. On the one hand, the size of the book is a strength, but on the other, it has some weaknesses. Being short, it would be easier to get a friend to read. But being this short means he was not able to go deeper into some subjects.

All in all, this is a great read to give to unbelieving friends and co-workers. It could open up some good conversations and lead to sharing the gospel.

I enjoyed this book and give it 5 out of 5 stars.

I received this book, free of charge, from Crossway and Netgalley in exchange for an honest review.