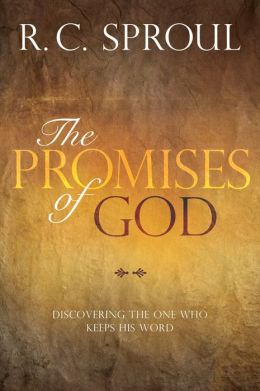 I have probably read a dozen Sproul books. Some are so good that they would be considered classics; others are good but do not have that extra something. This one is between the two categories but is still a great read.

Here Sproul takes us through the basics of Covenant Theology. The book is not so technical that it is hard to understand. Unlike most books on Covenant Theology, this one is very simple.

In each chapter, Sproul takes us chronologically through each Covenant that God made with man and shows how it fits with the New Covenant. There is one continuing story of what God has done for man. The covenants are just a progressive revelation of God's covenant with man. We also see what the New Covenant means and what it's relation to the Old Covenant is.

The covenants have always fascinated me. How does God relate to man? Why did God call for sacrifices in the Old Testament and how does that relate to Jesus? Why did God give us the law if we are saved by grace through the New Covenant? Sproul delves into these questions and more.

If there was a downside to this book, it would be that it is a little too simple. The problem I run into when studying Covenant Theology is there is no middle ground. There are introductions and there are academic works. This one fits the introduction category. The academic works tend to be too technical to totally comprehend but the introduction doesn't give you any new information to bridge the gap between the two.

Even with the simplicity, I enjoyed this book and highly recommend it. If you have done any extensive study on the covenants it may be too redundant. But if you are just starting out, this may be the book to get you started.

I give it 4 out of 5 stars.

I received this book, free of charge, from David C Cook and NetGalley in exchange for an honest review.